Trending Topics: Best Internet reactions to Rob Ford's crack-smoking, cat-eating drama
I'd be hard-pressed to come across someone who hasn't heard at least ONE thing about Toronto's crack-smoking mayor, Rob Ford.
Back in May, the media exploded around the alleged existence of a tape showing Mayor Ford smoking crack, which led to the now infamous Crackstarter campaign.
In late October, Toronto Police released reports that revealed a LOT more salaciousness surrounding Toronto's head honcho, which ultimately led to Mayor Ford's LIVE crack-smoking confession. The events that spiraled from there have made numerous rounds on the late night circuit, which have been extremely hilarious and extremely humiliating.
To date, Mayor Ford has been stripped of most of his powers, his TV show was cancelled after one episode, and he has compared his situation to past tensions in the Middle East, saying "You guys have just attacked Kuwait," and "This is going to be outright war in the next election."
Having said all that, it has been an incredibly entertaining, insightful and embarrassing adventure seeing how this gravy-leaking train wreck in Toronto's political scene has played out on the Interwebz. Here are some of the #RoFo memes that stood out for us:
1) Anyone who lived in Canada through the 90s will be familiar with at least one of these nostalgic Heritage Minutes. @Tobes_McGobes shared the #RoFo version on Twitter, which got virtually applauded with several retweets.
— Toby Fowlow (@Tobes_McGobes) November 5, 2013
2) Shortly after his crack confession, another one of Ford's golden phrases about the frequency of his drunken stupors quickly became a tumblr account, a trending hashtag, as well as this:
3) It goes without saying Ford's shocking statement about having enough p*ssy to eat at home (I can't even write out the word whilst talking about Ford because I'm still haunted by hearing those words come out of his mouth) led to hilarity, like Ford's face getting superimposed over the "Yeah I'm in a Gang" dude: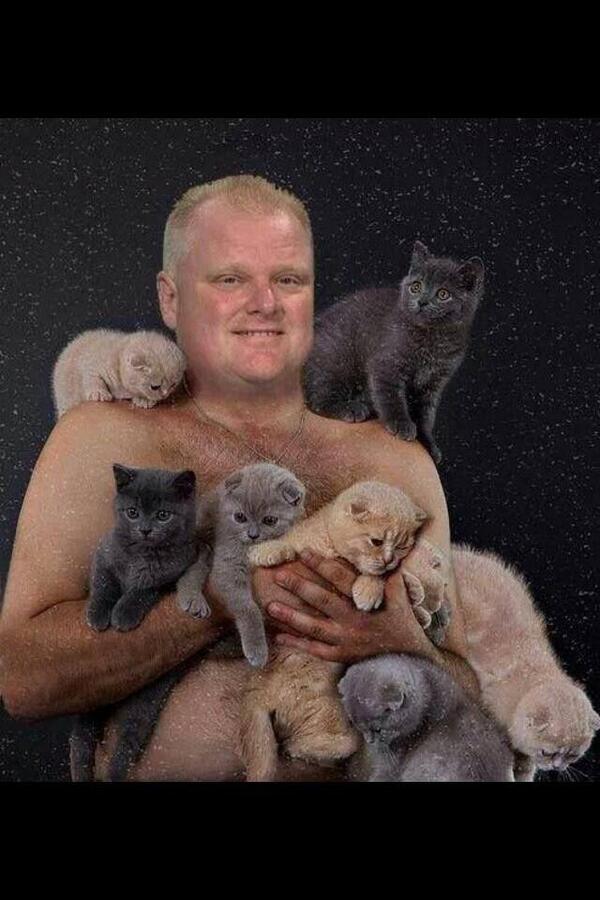 To cats fearing for all nine of their lives: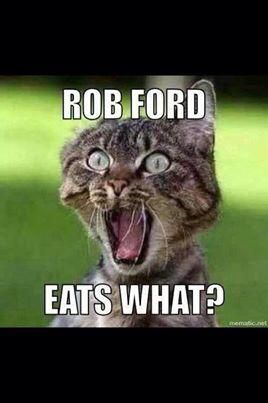 4) Oh! How clever, Internet sprites. I see what you did here:
5) *Nat SMASH* This one annoyed me a bit since it took the joy-inducing, epicness of JCVD + Enya's EPIC Volvo ad and turned it into #VanFord:
6) Considering the unquestionable comparisons, it was only a matter of time before we saw a Rob Ford/Chris Farley mashup:
7) RYOT's right. You'll never be able to unsee this:
Cover Photo Credit: Shaun Merritt (Flickr)